Under the "Firmware Upgrade" tab you can push an upgrade automatically in real-time or can set automatic or scheduled upgrades.
If you turn on automated firmware upgrade, you will not need to manually upgrade firmware after every new release. The routers will automatically upgrade to the latest firmware sometime during 2-5 AM customer local time Tuesday through Thursday, depending on our network load.
You can also schedule a firmware update for a specific time.
Under the "Firmware Upgrade" tab you can select "Schedule a Future Upgrade"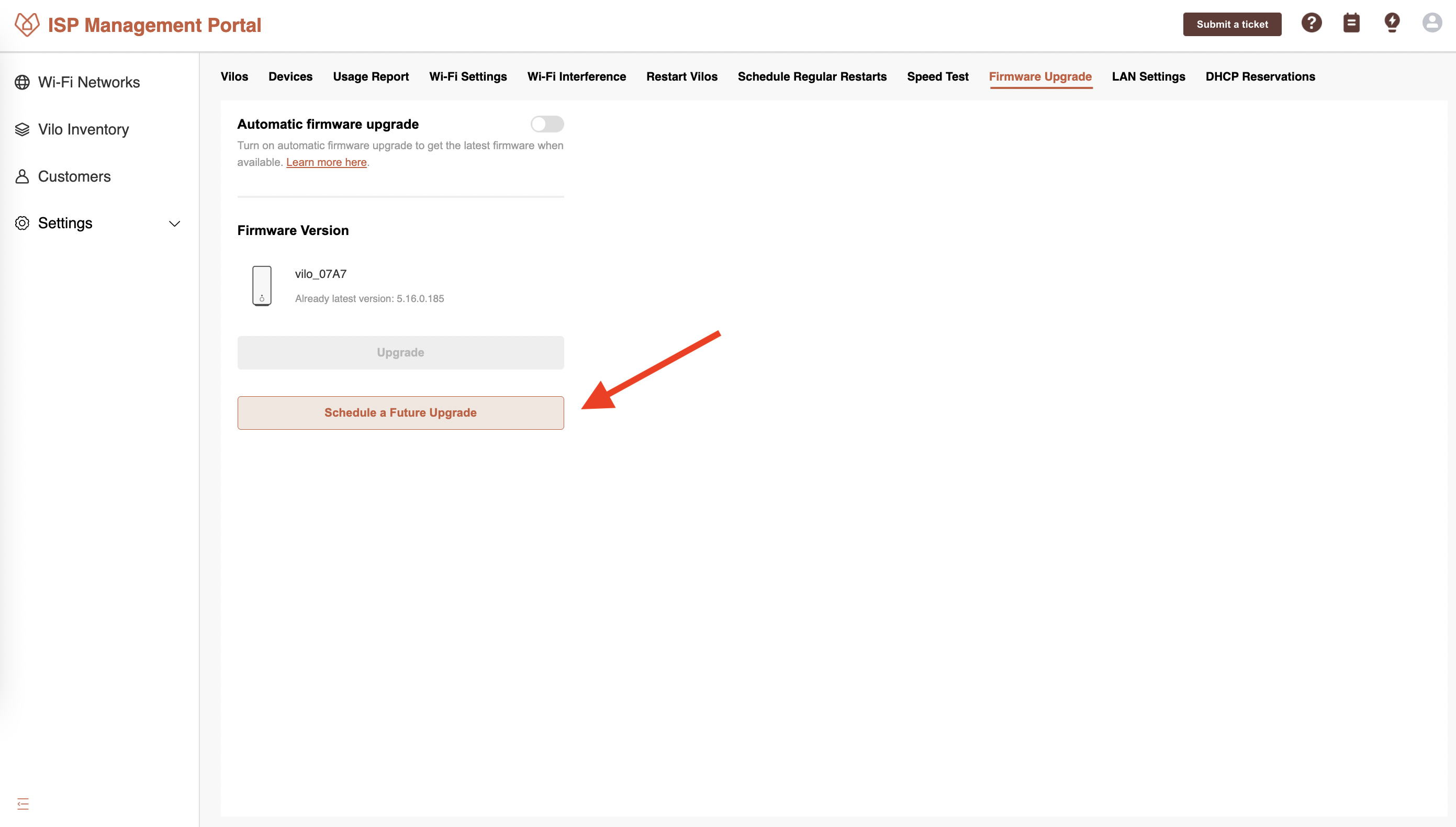 Then you can select the time and day that you want the firmware upgrade to occur. You can only schedule 5 days into the future. This is a one-time event, once the firmware has been upgraded this feature will turn off and will need to be turned back on when needed.