By default, the IP address of a connected device is assigned by the router from the DHCP pool. But sometimes, you or a customer may want a device to always have the same IP address. DHCP Reservations allow you to keep the same IP address for a specific device whenever this device connects to your network.
Here is how to set a DHCP reservation:
Login to the Vilo ISP Web Portal
Select the Wi-Fi network you want to change the DHCP reservation for
Click DHCP Reservations
Then select "+ Add"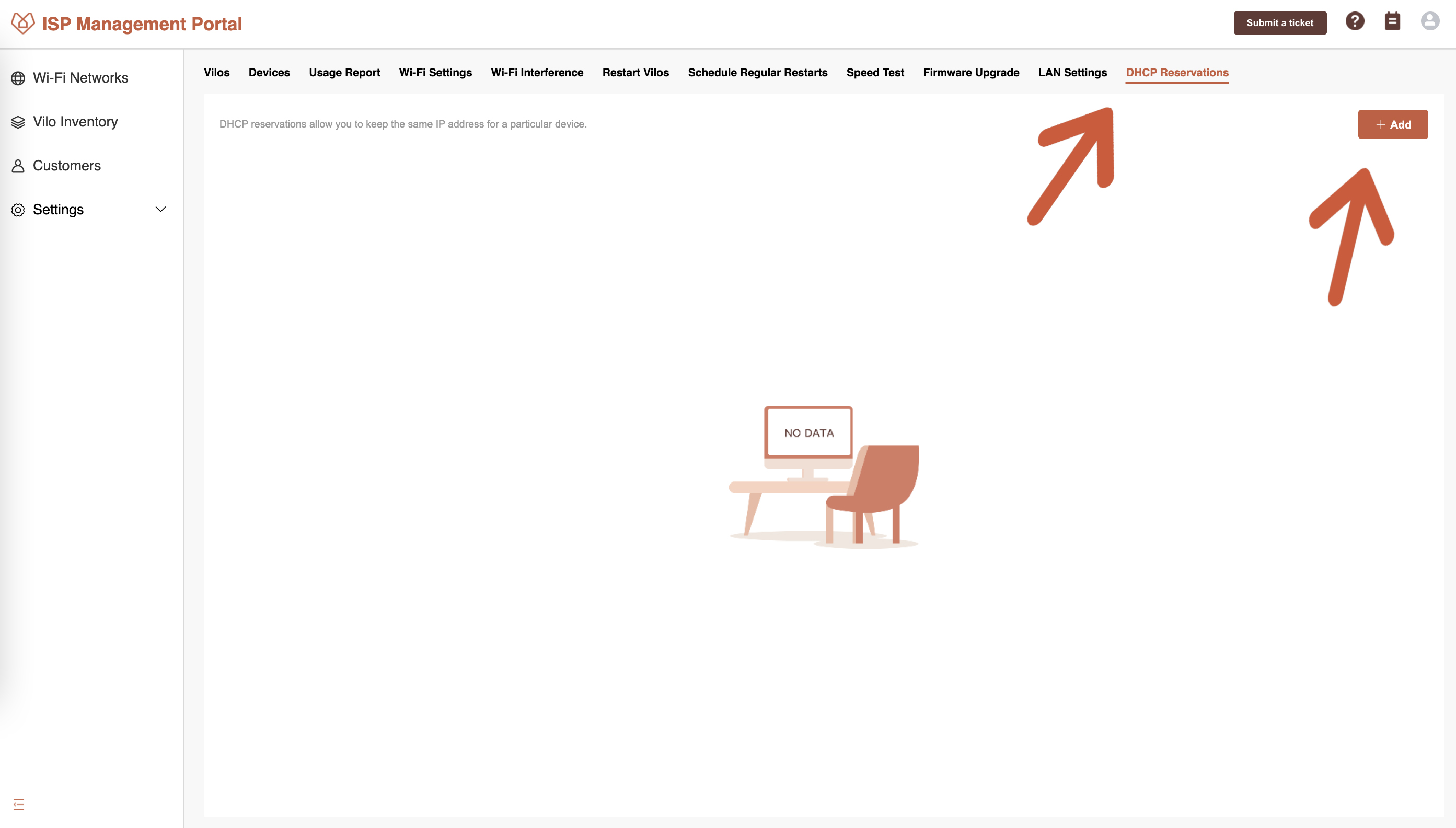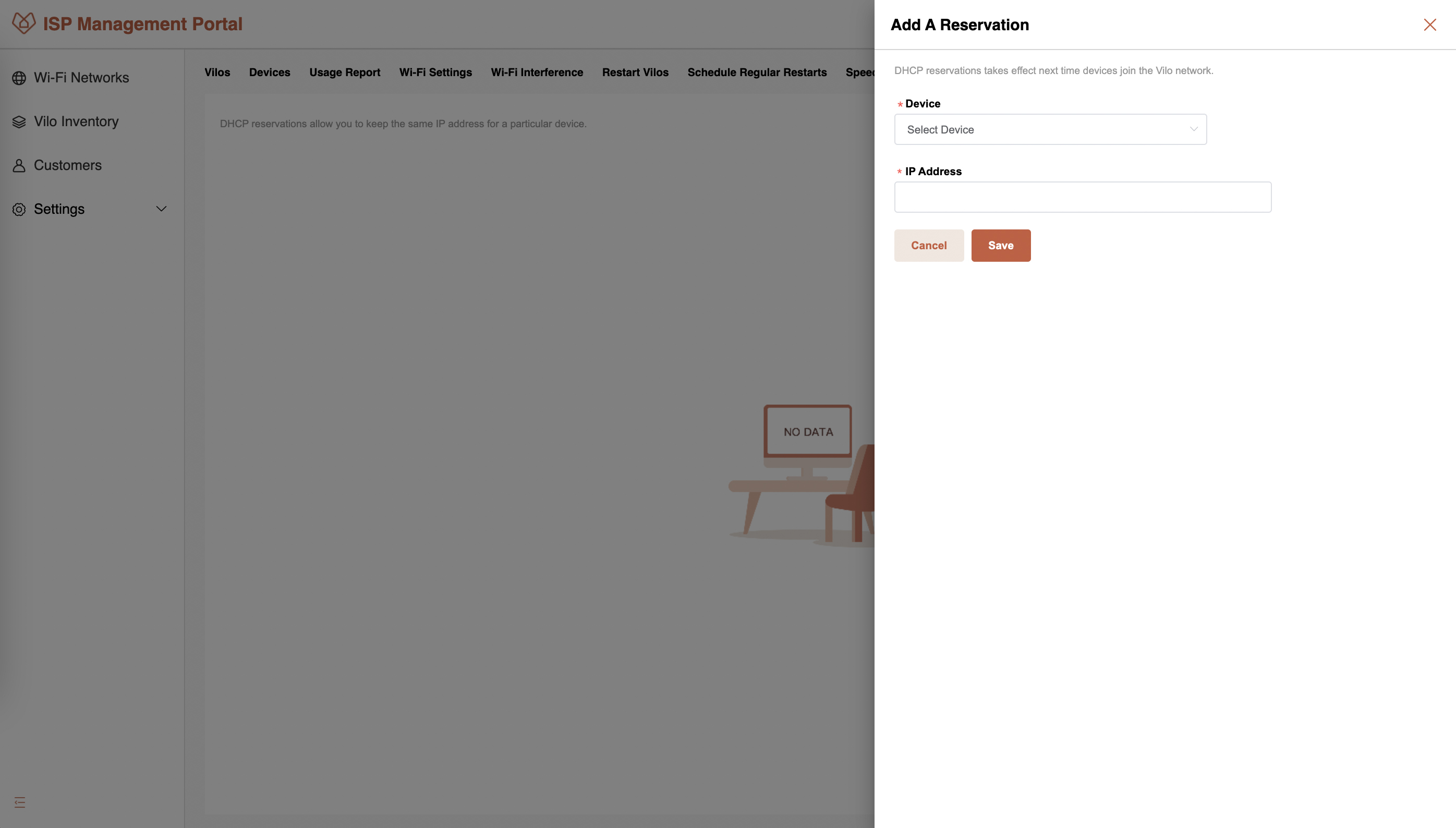 5. Here you can select the device to create a reservation for, you also can type in the private IP address. Please note, the private IP address must be in the range that you have set in the LAN Settings.